Official Call of Duty®: Ghosts Invasion DLC Pack Preview 
https://www.youtube.com/watch?v=g6TVU1_txeA
Publicado em 29/05/2014 
Pacote DLC de CALL of DUTY: GHOSTS - INVASION chegando em 3 de Junho na XBOX LIVE
O terceiro pacote de DLC disponível para Call of Duty
: Ghosts, Invasão se prepara para lançar em 03 de junho para Xbox LIVE. Invasão apresenta quatro mapas multijogador e o
Episódio 3: Despertar
- a próxima parcela episódica narrativa em quatro partes de Extinção.
PHARAOH - Um sítio arqueológico abandonado de um palácio do antigo Egito. Os mais aventureiros a explorar este mapa multi-nível serão generosamente recompensados com os seus segredos mais profundos.
DEPARTED - A cidade mexicana rural no meio celebração do Dia de los Muertos (Dia dos Mortos. Concluir uma Ordem de Campo para desbloquear o Mariachi da Morte - armado com duas pistolas carregadas que transformam inimigos abatidos em seus próprios companheiros de pelotão.
MUTINY - Um esconderijo pirata em uma enseada secreta na Caribe. Este mapa sinistro inclui uma série de baixas assombrosamente única: uma escolta de piratas fantasmagóricos para enviar seus adversários para Davy Jones.
FAVELA
- Uma versão atualizada do mapa favorito dos fãs de Call of Duty
: Modern Warfare
2. Retorne ao Brasil para lutar nos telhados conectados e passagens estreitas.
EXTINÇÃO: 
Episódio 3: Despertar
- Desça até um submundo alienígena e ataque os misteriosos mestres-de-fantoches por trás da invasão Criptoide. Três novas espécies Criptoides esperam os jogadores - entre elas os Gárgulas, junto com alguns inimigos e aliados familiares. 
Na PSN em 3 de JULHO.  

Última edição por zen.paciencia em Sab 31 Maio 2014, 14:57, editado 1 vez(es)
Membro Nv.7




Karma : 5
Posts : 92



Por algum motivo o vídeo tá bugando aqui.
E postei fotos as descrições completos lá nmo COD.wikia
Multiplayer Maps: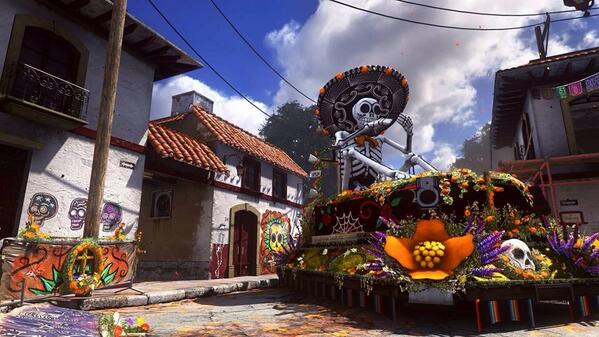 "Departed" is a medium-sized map set in a rural Mexican town during the Dia de los Muertos (Day of the Dead) celebration. The colorfully decorated streets, vendor carts and storefronts provide ample cover for run-and-gunners, and players that complete the map's unique Field Order will unlock the Death Mariachi killstreak. Armed with dual-wielding pistols, the Death Mariachi settles scores, with each kill turning enemy players into another member of the band, and a temporary squad mate.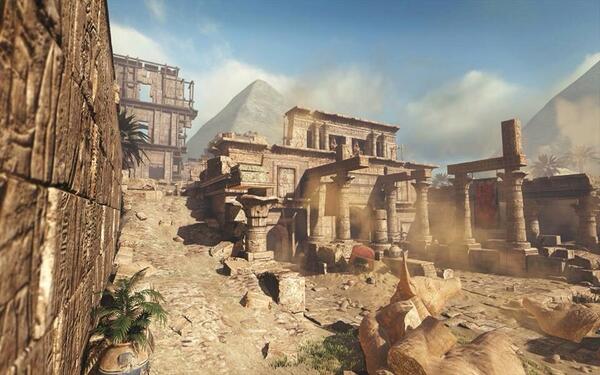 "Pharaoh" is the abandoned archeological site of an ancient Egyptian palace. Players will have to be on the lookout for collapsing monuments and urns full of flesh-eating scarabs, among other surprises in this multi-level map. Inside the palace, gamers will battle through multiple chambers ideal for close-quarters combat and short-range weapons, all under the watchful eye of Anubis, the half-jackal/half-human, protector of the dead, who will handsomely reward players who unlock this map's Field Order.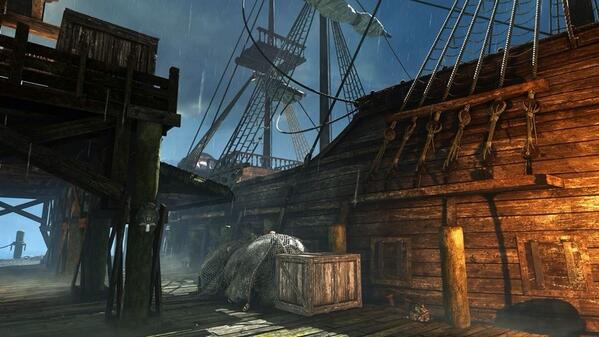 "Mutiny," transports players to a remote Caribbean island harboring an eerie pirate hideout complete with abandoned trading posts and prison cells. Speed and stealth are a must as players navigate the narrow and intertwining pathways. However, let ye be warned that gamers taking up positions on the pirate ship moored in the center of the map will become vulnerable to enemy fire from the numerous flanking routes created by the map's horseshoe shaped dock. Players that unlock "Mutiny's" Field Order will find themselves escorted by two ethereal ghost pirates, who will happily send enemy combatants down to Davey Jones' locker on their behalf.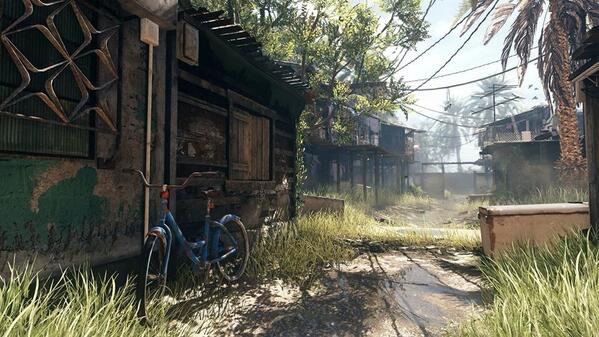 MW2′s "Favela" returns. Since its original release, the Brazilian shantytown has seen substantial change. Buildings once under construction are now complete, while others have crumbled into a state of disrepair. Players must avoid falling to their death as they traverse the map from one building to the next, with ramshackle scaffolding creating varied pathways between structures, and enemy snipers taking advantage of the long sightlines. Players who complete the Field Order in "Favela" will be able to call in heavy air support from a nearby Y-8 Gunship to bring the rain with a 105mm cannon, a 40mm auto-cannon and a 25mm cannon.


Extinction: 


"Episode 3: Awakening." In Awakening, the team descends into the perilous alien underworld to strike at the subterranean fortress of the Ancestors – the mysterious puppet-masters behind the Cryptid invasion. Armed with a range of new hi-tech weapons and equipment, the team must penetrate a series of defensive barriers to reach the Ark and unlock the secrets of the Ancestors' psychic powers. As the final battle draws closer, the fate of the Earth and the future of the human race hang in the balance.


Estou ficando com vontade de jogar esse CoD Ghosts, depois das DLCs que estão aparecendo!!
Adorei o mapa 
Pharaoh e
Mutiny.
Veterano Nv.10




Karma : 38
Posts : 646



https://www.youtube.com/watch?v=Z9p3YRW1AiU
Official Call of Duty®: Ghosts Pharaoh Map Preview
Publicado em 30/05/2014
Egypt: A majestic land filled with history and wonder. Hidden within its temples and chambers are treasures that have been locked away for centuries. What will you discover in these ancient ruins?
Pharaoh is included with the Invasion DLC Pack, which arrives first on Xbox LIVE on June 3rd. Release on other platforms to follow.
§§§§§§§§§§§§§§§§§§§§§§§§§§§§§§§§§§§§§§§§§§§§§§§
O mapa Pharaoh tem Escaravelhos carnívoros, câmaras mortais, e a bênção de Anúbis (Modo Deus com TODOS os Perks).
Details about the new ARMORY upgrades and relics for #CODGhosts #Extinction Episode Awakening revealed in PC files?!?

Free Gold Knife (to those who are 5th prestige) and Gold Pistol (at 10th prestige) coming to #CODGhosts on June 3rd!?

Official Call of Duty®: Ghosts Mutiny Map Preview 
Publicado em 31/05/2014
Avast! Gaze upon this port inhabited by the most bloodthirsty of pirates. A score of riches are yours to pillage, including a cannon-readied ship at your command. But beware of awakening a deadly evil...
Mutiny is included with the Invasion DLC Pack, which arrives first on Xbox LIVE on June 3rd. Release on other platforms to follow.
Official Call of Duty®: Ghosts Departed Map Preview
Publicado em 01/06/2014
A band of soldiers. A mysterious rebel. They have the firepower, but he has the Death Mariachi. It all comes to an end in this small Mexican town!
Departed is included with the Invasion DLC Pack, which arrives first on Xbox LIVE on June 3rd. Release on other platforms to follow.
Official Call of Duty®: Ghosts Favela Map Preview
Publicado em 02/06/2014
Follow a squad as they attempt a thrilling Blitz run through Favela.
Favela is included with the Invasion DLC Pack, which arrives first on Xbox LIVE on June 3rd. Release on other platforms to follow.

---
Permissão deste fórum:
Você
não pode
responder aos tópicos neste fórum